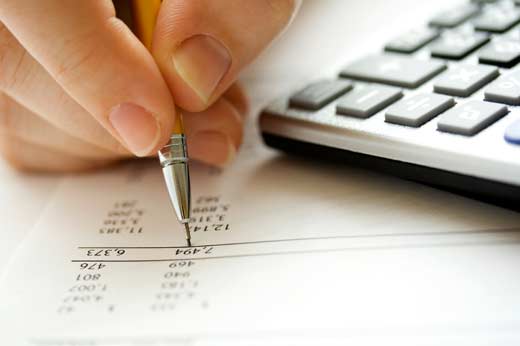 Outsourced ASX and Mining Industry Accounting Solutions
Allinson Accounting Solutions is based in Adelaide, Australia. Owned and operated by chartered accountant Vicky Allinson, Allinson Accounting Solutions operates throughout Australia and overseas. We provide the experienced accountant, bookkeeping and even company secretary skills required for start-up juniors, fast growth and established businesses. You save money on costly infrastructure and long term commitments to staff.
Allinson Accounting Solutions is a modestly sized accounting practice, and you can rely on receiving individual service from our committed personnel year after year.
Our goal is to provide unique and professional solutions that free business managers and owners to focus on what they do best – direct, and grow their businesses.
Advantages of Outsourcing Accounting and Administration Functions
Personal tailored solutions provided by the same small team of reliable, dedicated professionals with a proven track record;
A dedicated team that will understand your business and your industry;
Solutions and fees that promptly adapt to changes in your organisation;
Improved corporate governance through more effective systems, internal controls, monitoring, assessment and accountability;
Effective and timely reporting that will be tailored in order assist you to direct and grow your business;
Minimises the investment required in infrastructure and human resources;
Minimisation of your external audit and tax fees;
Tailor solutions in timeframes that suite your needs e.g. daily, monthly or annual; and
Trouble-shooting, projects, and other ad-hoc or one-off solutions.
On-Line or On-Site Accounting and Administration Solutions
Your dedicated Allinson Accounting Solutions' team can provide solutions via:
On-line solutions – the Allinson Accounting Solutions' team will provide effective on-line communication with your team and your data will be stored and accessed using the Cloud based or Server based system (depending on your requirement); or
On-site solutions – the Allinson Accounting Solutions' team will provide tailored solutions at your Adelaide business premises.
Wide range of services
Company secretarial
Management reports
Book keeping
Financial reporting
Budgets
Corporate governance
Projects and consultancy
Testimonials
"Allinson Accounting Solutions has been highly effective in all aspects of the accounting and financial management of our junior mining company, in addition to statutory reporting and auditing. In addition AAS has greatly assisted Red Gum in interfacing with our emerging overseas operations in Latin America. I would highly recommend AAS to any company with operations onshore or offshore."

Dr. Paul Pearson, Managing Director, Red Gum Resources
"The major challenges we face in the small cap company space are not just funding but capacity. It is essential for our business to have proper, rapid, professional completion on major administrative tasks such as accounting, reporting and general financial services (such as budgeting, cashflow forecasting etc). Allinson Accounting Solutions has been able to provide all the services we require, both in terms of local Australian services, and assisted us in the smooth running of our overseas operations (3 countries). Most importantly AAS has provided these services at a fraction of the cost we had otherwise been asked to pay and thus highly recommend the quality and value of services provided by Vicky and her team."

Mr Torey Marshall, Managing Director, Earth Heat Resources Ltd
Allinson Accounting Solutions team's experience
Small to medium size businesses from sole traders to ASX Listed companies including:
International groups
Overseas subsidiaries
Owner managed businesses