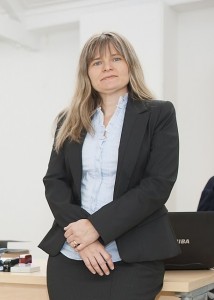 Director: Vicky Allinson FCCA, ACSA
Vicky is a Fellow of The Association of Certified Chartered Accountants and a member of Chartered Secretaries Australia.
Vicky has over 25 years accounting and auditing experience, including senior accounting positions in a number of listed companies and an audit manager for Deloitte Touche Tohmatsu. In addition, Vicky has gained professional experience while living and working in both Australia and the United Kingdom.
Vicky is current Chief Financial Officer ("CFO") for a number of ASX listed companies. Her previous experience has included being Company Secretary and CFO for a number of ASX listed companies, including: Safety Medical Products Ltd, Centrex Metals Ltd, Adelaide Energy Ltd, Enterprise Energy NL, and Island Sky Australia Ltd as well as a number of unlisted companies. In her role as Company Secretary, Vicky has also assisted a number of companies list on the ASX.
Vicky has experience in all sizes of business from sole traders to large companies, in a wide variety of business sectors including:
Retail
Distribution
Manufacturing
Exploration
Financial Services
Printing
Service
Communication
Utility Supplies
Entertainment
Caterers
Vineyards
Legal & Reinsurance
Private Hospitals
Not–for-Profit
Vicky is assisted by experienced administrative officers.